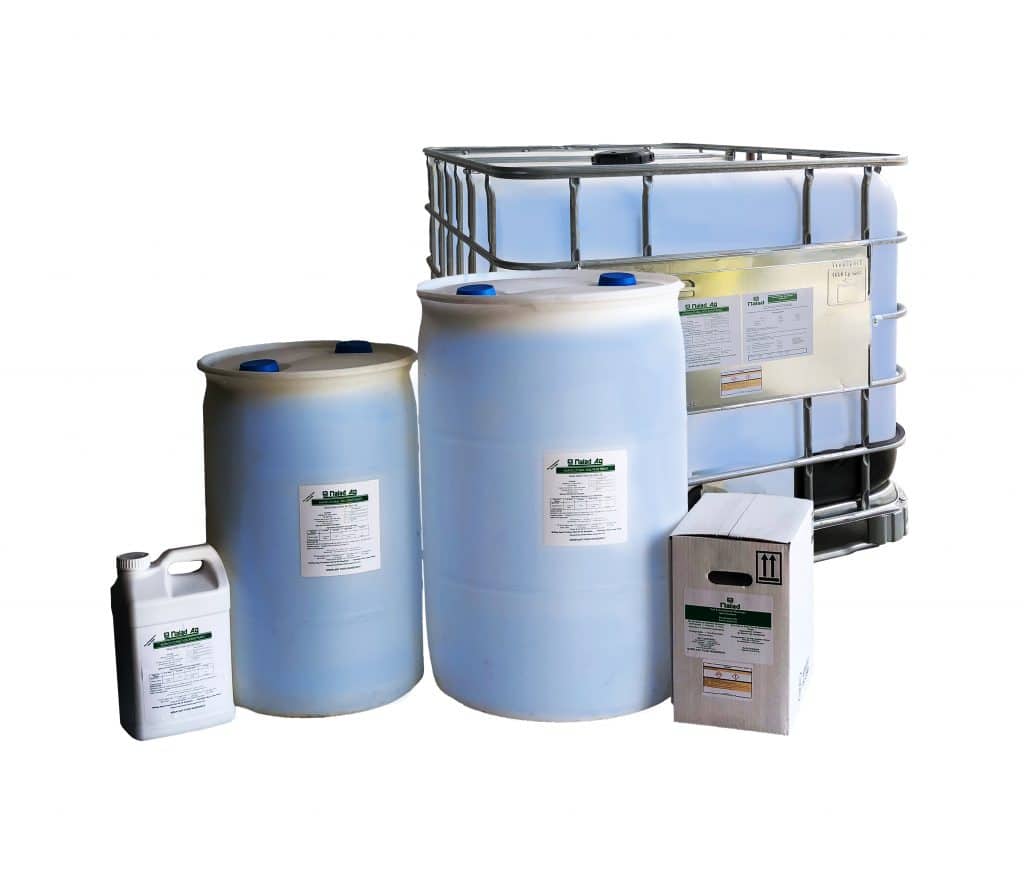 Naiad™ is a blend of non-ionic and anionic pharmaceutical-grade soil surfactants. This unique blend of surfactants helps spread water uniformly over the soil surface and through a soil structure. Naiad tilts and flocculates the soil surface so the water can enter between the soil particles. By helping the irrigation water go into the soil, Naiad improves the field moisture profile and ensures the availability of water for plant growth, development, and for use in the evapotranspiration process.
Benefits of using Naiad™
Opens soil structures for leaching salts, chlorides, bicarbonates, and many other unwanted soil contaminants out of the root zone.
Hastens reclamation of alkali fields by aiding in the leaching process.
Improves crop vigor by aiding in the full utilization of applied nutrients and water.
Reduces the possibility of plant stress between irrigations.
Allows water to move easily through soil layers.
Helps fertilizers work better.
Can reduce Ec levels by up to 50%.
Helps promote healthy root growth. According to studies performed at the University of Arizona and the University of California (Riverside), Naiad helps control the spread of Phytophthora root rot.
According to a study currently in progress in Costa Rica, Naiad may help reduce the population of certain types of nematodes in the root zone.
Nutrient TECH is the exclusive US distributor for Naiad Ag products
Water is essential to every function within a plant. It is essential to photosynthesis, to cooling, to growth, to turgor, to root development, and to overall vigor. Water serves as a solvent and as a reagent and is the single most important nutrient used by a plant. Water is involved in every maintenance practice in agriculture operations, such as fertilizing, pesticide treatments, and tilling. Water often needs help in doing its job effectively and efficiently. While most properties of water are beneficial, surface tension is not, and can result in inefficient water utilization and crop loss if not modified. When irrigation water is combined with Naiad, and properly applied, these water/soil penetration problems can be alleviated and even prevented.