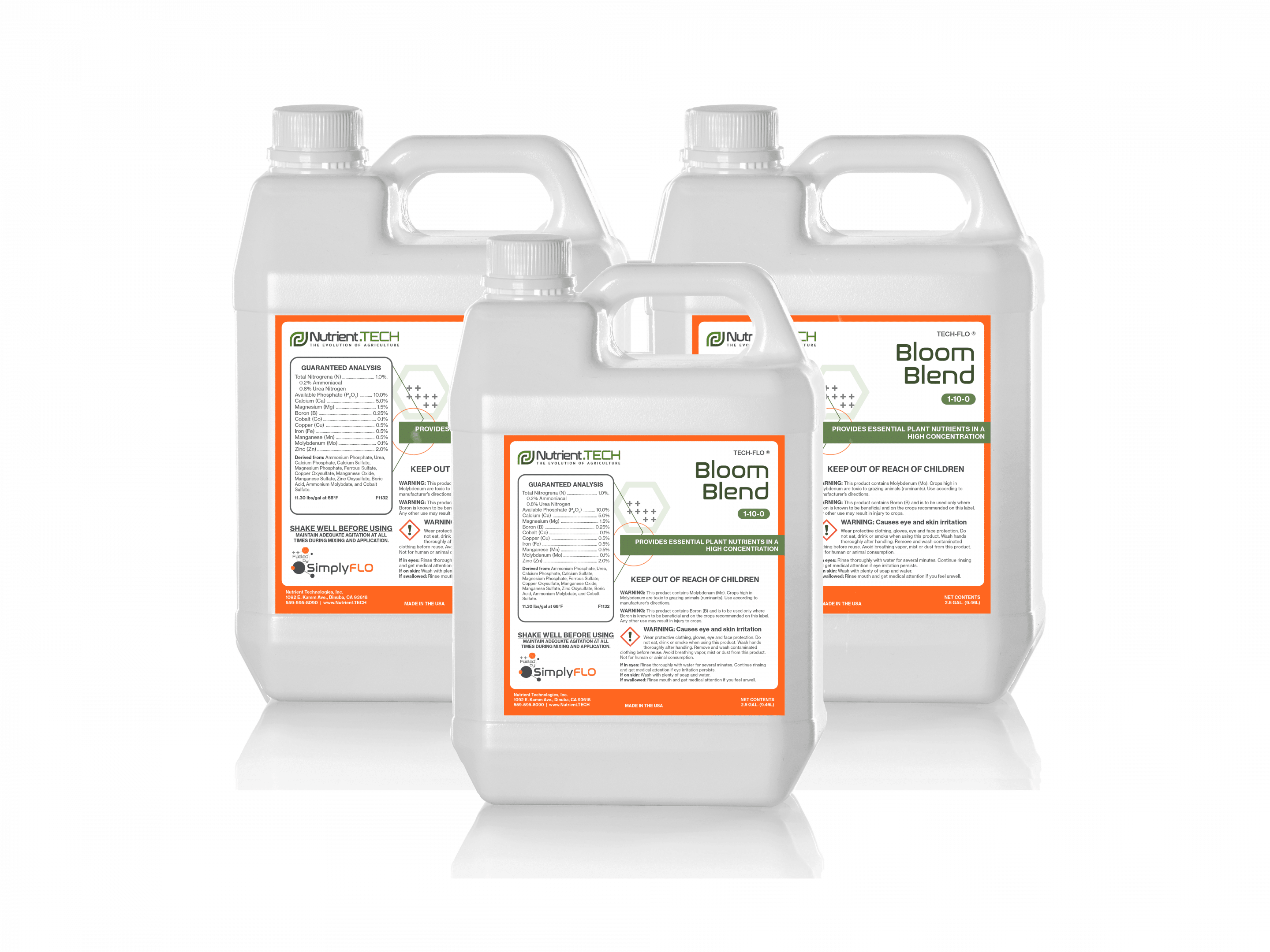 Bloom Blend 1-10-0 encourages reproductive growth by providing 5% Calcium and 11 essential nutrients. The Phosphate concentration has increased because when spring weather is cool, phosphate tends to get tied up in the soil. Applying Bloom Blend before and during bloom provides a steady release of nutrients while plants are undergoing a period of rapid cell division, flowering, and fruit growth initiation.
11.30 lbs./gal
Bloom Blend Encourages Reproductive Growth
Promote fruit and bud set
Improve pollen viability
Safe to use during pollination
0.1% Cobalt During Bloom
Cobalt increases seed production and soil microbial activity. It inhibits ethylene production, holding blossoms on longer in adverse weather conditions, delays maturity, and allows more time for carbohydrates to move into roots before leaf abscission.
Derived from: Ammonium Phosphate, Urea, Calcium Phosphate, Calcium Sulfate, Magnesium Phosphate, Ferrous Sulfate, Copper Oxysulfate, Manganese Oxide, Manganese Sulfate, Zinc Oxysulfate, Boric Acid, Ammonium Molybdate, and Cobalt Sulfate.