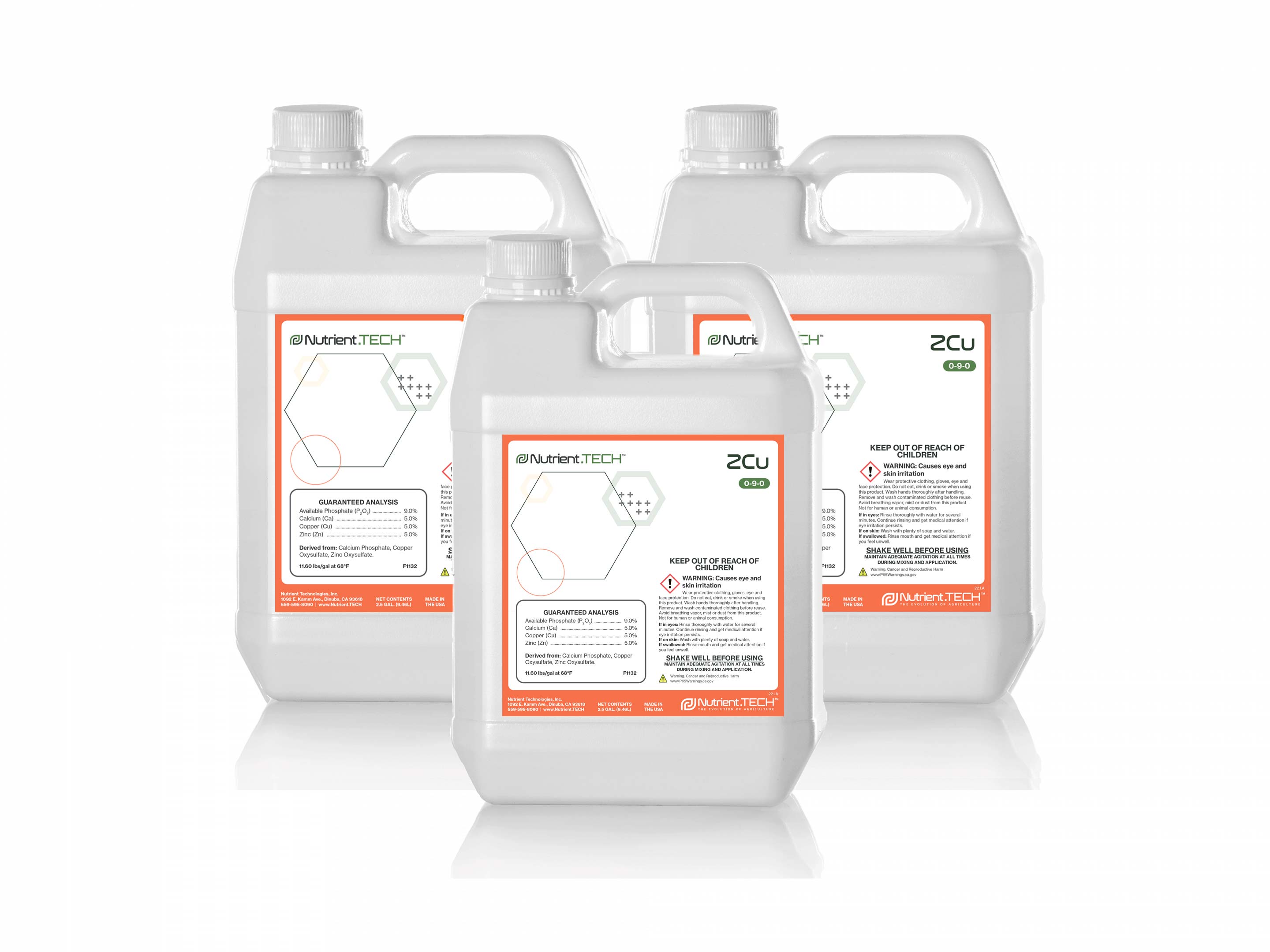 Nutrient TECH ZCu is a concentrated multi-nutrient blend product to help meet every crop's requirements for specific alkaline soil limited micronutrients. Our advanced proprietary formulation technology provides safe, easy and effective use on all crops. SimplyFLO technology enables both rapid nutrient response and continuous nutrient supply for weeks, even under overhead irrigation and rainfall. ZCu is compatible with other Nutrient TECH products and most crop protection chemicals.
pH Range: 7-9
11.60 lbs./gal
Zn is required for the formation of the vital plant hormone indole acetic acid.
Zn is an essential component of several enzymes in plants and therefore is crucial for optimization of many aspects of plant metabolism.
Cu is essential in several plant enzyme systems involved in photosynthesis.
Copper also aids in the formation of lignin found in cell walls, which help keep the plant upright and is important to seed set, stress resistance and pollen production.