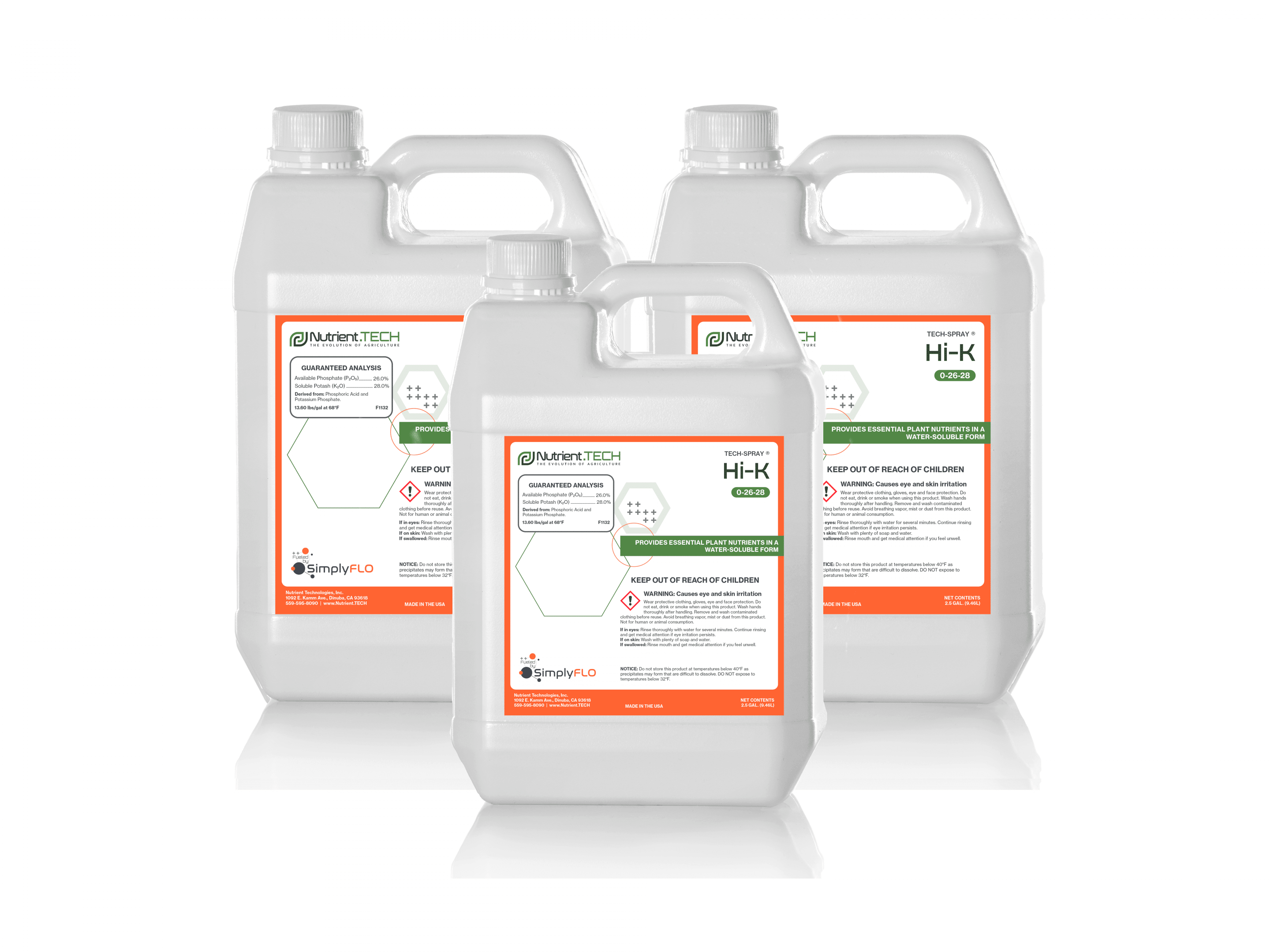 Hi-K is the ideal product to incorporate into programs where maturation is the goal. Potassium deficiency can contribute to uneven set and fruit ripening, reduced vigor, slow brix development, and reduced yield. Low phosphorous levels have been shown to affect final fruit quality (color, sugars) and seed development.
Hi-K improves color development on stone fruit, apples and grapes.  Hi-K is also used in freeze and drought resistance programs.
pH Range: 8-9
13.6   lbs./gal
Rely on Hi-K When Maturation is Your Goal
Increase brix
Safe after veraison on wine grapes
Improve nutfill and kernel size in tree nuts
NO Chlorides, NO Nitrates, NO Sulfates
pH near neutral
High Quality Grapes & Tree Nuts
Our proprietary formulation of potassium and phosphate, enhanced with SimplyFLO provides synergistic benefits beyond what you'd expect from the "derived from" statement.
During veraison, wine grape growers use Hi-K to influence brix while maintaining acid ratio, yielding the highest quality grapes. Tree nut growers use Hi-K leading up to harvest to improve nut fill, size, and quality.
Derived from: Phosphoric Acid, Potassium Phosphate