Nutrient TECH's Crop Nutrient Advisor mobile app allows agricultural producers to instantly:
Identify crop nutrient deficiencies
Get product recommendations
Check spray tank compatibility
Download label and SDS
And MORE!
FREE Google Play app download
FREE Apple app download
Growers, PCAs, or Plant Nutritionists can search for deficiency symptoms by crop to access images of visual symptoms.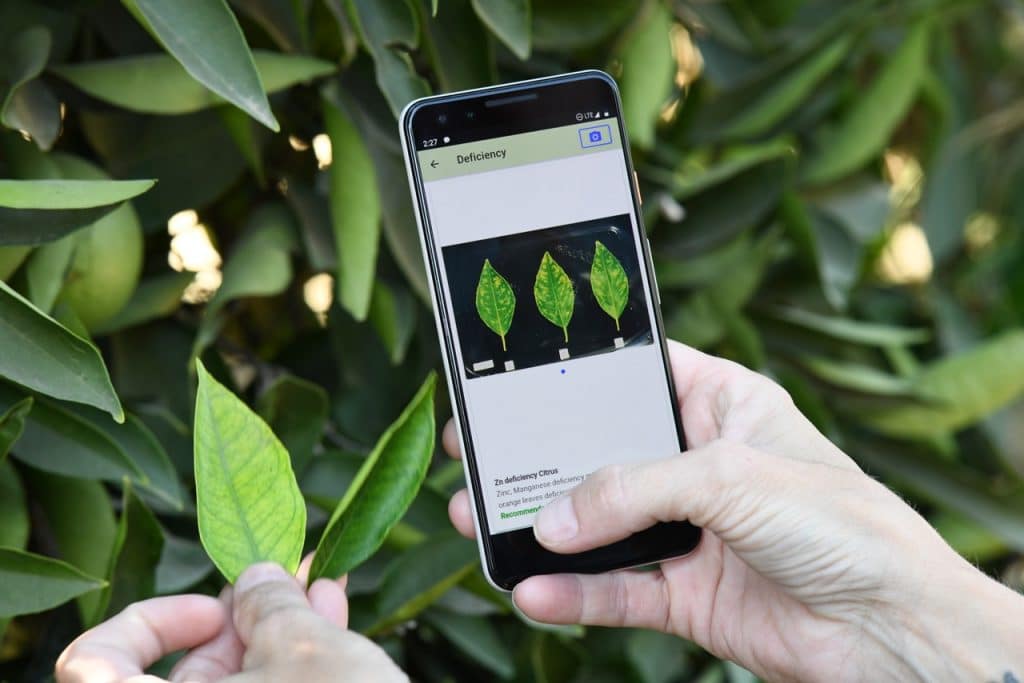 Got a better image? Upload a photo and add to our database.
With a touch of a button, a list of products recommended to correct the deficiency or imbalance appears: with guaranteed analysis, suggested uses, benefits, and a compatibility statement.  You can choose to download the complete product label and SDS for your records.
New on this update is a crop nutrient sufficiency guide. Look up data by crop and tissue sample timing to know if you need to apply fertilizer and what kind.
We have included a few reference guides to help you in the field: Mulder's Chart shows antagonism and synergism of nutrients; a soil pH chart shows optimal range for plant nutrient uptake through the roots.
We believe in agriculture. We help growers achieve their quality and yield goals with products that also protect their bottom line. Nutrient TECH proudly manufactures premium micronutrient fertilizers that work better than the rest. Our TECH-FLO, TECH-SPRAY, and TECH-GRO lines of foliar sprays can be targeted to treat specific nutrient deficiencies or influence nuances of fruit quality.
Since 1986, growers have relied on us to maximize each spray application towards their goals. Let us be your nutrient partner. Ride with Us!