Better Sugars | Better Color | Better Quality | Perfect Brix
At veraison, wine grape growers use TECH-SPRAY Hi-K to influence brix and increase yields.
Growing quality wine grapes is blend of science and passion. Potassium is essential in forming carbohydrates and sugars, and most grape growers apply potassium near verasion to help bring the brix number into the range the vintners want.
TECH-SPRAY Hi-K 0-26-28 works like no other foliar potassium on the market.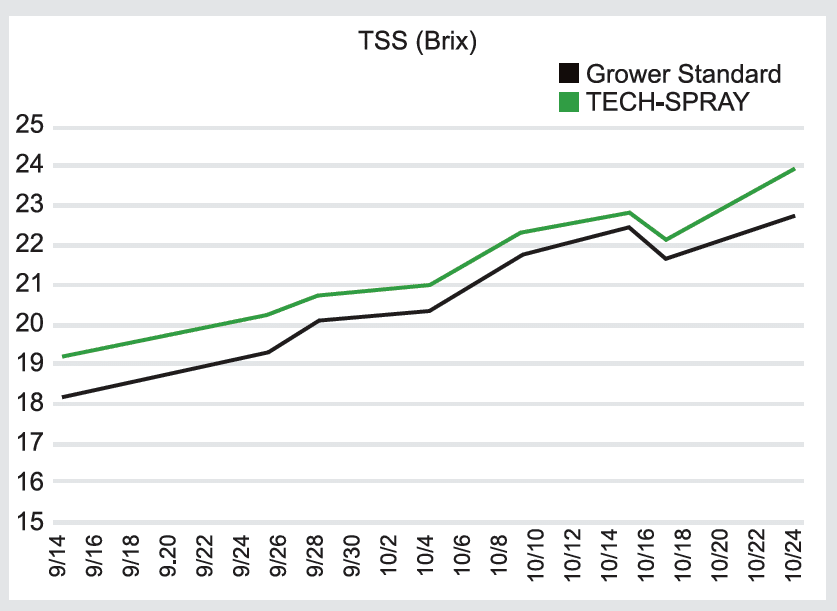 In TECH-SPRAY Hi-K, our proprietary formulation of potassium and phosphate, enhanced with POLYSORBYGEN, provides synergistic benefits beyond what you'd expect from the "derived from"statement. Our growers see results quickly in tissue samples and can better predict the moment of perfect ripeness to harvest.
Hi-K Trial Results on Syrah Wine Grapes in California
This trial in King City, CA used 30 acre blocks of Syrah wine grapes to compare the grower's standard foliar program to our program including Hi-K 0-26-28. The grower noticed the 2017 crop left the vines low in potassium, and did not want to lose tonnage. We developed a program and measured the results.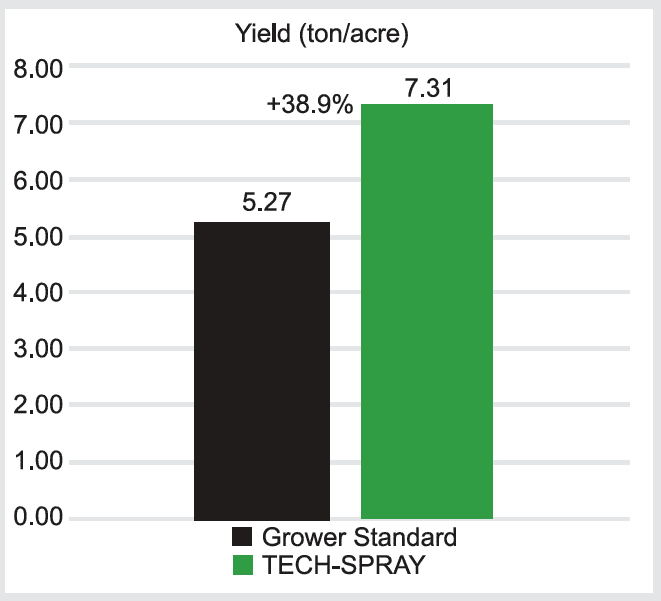 The grower was able to address the crop-limiting factor of low potassium, harvest at a desirable brix, and increase his tonnage and marketable yield.
At an average price of $1266 per ton, our grower netted an extra $2400 per acre. Helping growers meet their goals is rewarding, but helping them grow their bottom line is even better. Imagine if he had used our foliar nutrient program on all 60 acres.
Call or email today to find out more about our products and how we help you influence brix and meet your goals this season.