For years, Nutrient TECH has offered a range of products developed for the tropical growing regions in Central America.  PCD International has been the main distribution partner in Costa Rica and they have worked tirelessly on a new project that introduces TRUE NUTRITION to the countries largest pineapple growers.
Costa Rica produced 60% of the world's pineapples last year, but some of the farming practices are outdated and are being criticized globally for the mismanagement of natural resources and excessive pollution due to run-off.  PCD International knows there is an easy way to address many of these problems, and Nutrient TECH products are at the heart of their plan.
By developing a nutrition program specifically for pineapples grown in the tropical northeast, PCD International has shown that growers who adopt their regimen can
reduce water usage by 68%
reduce salts by 98%
reduce nitrogen-containing products by 74%
better manage pests and disease.
Yields remain high, production costs decrease, and profits increase.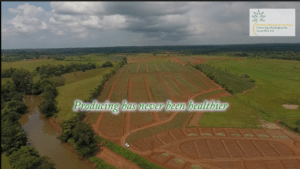 Watch the video about Frutas AgroEcologicas de Costa Rica, a pineapple farm set up by the owners of PCD International and other investors which embraces the TRUE NUTRITION concept.  If more pineapple growers were to adopt this nutrition program and growing method, Costa Rica can maintain its top spot in pineapple production worldwide for years to come.